Why Is Wedding Photography So Expensive?
Hey guys & gals! Are you, or someone you know, getting married soon? Or are you recently engaged & have become instantly THRILLED about the idea of being with your spouse forever & always? Or maybe you've even both discussed the idea of tying the knot with each other, creating a lifetime of unforgettable memories. Whatever the case may be, once that engagement ring is put on (and shown off to practically anyone who crosses your path), the next step of the journey is the always "underestimated" wedding planning task at hand. *dun dun dun* Totally kidding! (just a little)
But in all serious, it can add up to be a lot of work & can definitely seem very overwhelming at certain times. I mean, let's be honest here, you're practically planning a huge party for 75+ people who, for the most part, are all there to not only celebrate with you, but who also love to eat & drink too!
BUT before I get way off track, I've been wanting to share this blog post with you guys for sometime now. It's something that is dear to my heart, not only as a wedding photographer, but as an artist who wants nothing more than to be able to share some insight on why photography should be a top priority when it comes to creating your wedding budget.
Most couples, whether they're planning their big day themselves or with a planner, always try & break down their wedding into 6 different vendor categories: venue, photography, catering, DJ, wardrobes, & misc (including, but not limited to: florals, dessert, rentals, bar/drinks, & hair/makeup). This list is in no particular order but definitely includes the "staple" expenses one can expect to spend their wedding funds on.
Now let's get to the good stuff! Obviously, the first thing couples need to book without hesitation is the wedding/reception venue itself. This is where it all goes down. Where the shoes hit the dance-floor & where teary eyes are wiped away as vows & speeches are given. Calendar dates in the wedding industry are like golden tickets in Willy Wonka's Chocolate Factory. They're a HOT commodity & are super hard to snag if you wait too long, especially if you're wanting a spring or fall wedding. Make those moves FAST!
After booking the venue, typically the other vendors seem to fall into place, one after the other. But this is where things tend to become "lost" or "muddy" as far as setting priorities go, sort to speak.
Now don't get me wrong, I'm a huge fan of good food, so maybe I'd spend a little more in that category. And I'm also a fan of making sure drinks stay flowing at the open bar, so I'd want to be sure it's well stocked. But when it becomes time to really sit & consider just where exactly to place funding, it's so important to prioritize your budget! And after several experiences in the wedding industry, wedding photography should fall into your top 3 vendors to "splurge" & spend on.
This bring us to the ever-popular question: "But why is wedding photography so darn expensive, Kyle?!"
That's a great question! In fact, it's one I have to constantly answer for people when they're hesitant of even CONSIDERING booking a wedding photographer. But I want to clear the air so let's break it down & see exactly why it's a costly, but well worth investment.
1) Wedding Photography is an INVESTMENT (sound familiar?)
When you're on the fence about booking a photographer, think of this purchase as an investment. Why? Because it IS! After your wedding day is long gone & you're back at home getting hit with the realities of life & work, the only thing you're going to have are the physical (and now digital) photographs of moments taken throughout the entirety of your special day. An investment is something that, in return, brings you the "gain" or "increase" of appreciation in it's value.
The value of wedding photography cannot be replaced once the day is over with. You CANNOT recreate a first look, a first kiss, a first dance, & the first, real-time emotional moment you've just had between you & parents, you & your new spouse & you with your closest friends. The images taken of these intimate moments adds such a "priceless' value onto them, that they only become more priceless as each new generation forms & fades away over time.
2) Time. Time. And More Time.
In most cases, everyone works 5 days a week, 40 hours a week. They go to work & 8 hours later, they come home to their family and recharge to do it all again the next day. For wedding photographers, this is just the tip of the iceberg for work hours. Sure, weddings are just single day events that are JAM-PACKED full of so many emotional, funny, & crazy moments (I'm looking at you dance-floor, wannabe-twerkers) however, this isn't the case for your wedding photographer. Your guests & wedding party will see us for about 8-10 hours (about average) during your wedding but rest assured, many more hours have already been put in & will continue to be poured into your photography experience until the final delivery of your images. *the plot thickens*
Between consultation time, office time, travel time, engagement session time, prepping time, full wedding-day time, & post-production time, the total amount of work invested into this experience can average an experienced photographer almost 80-100 of solid work hours. And that's just for YOUR OWN wedding!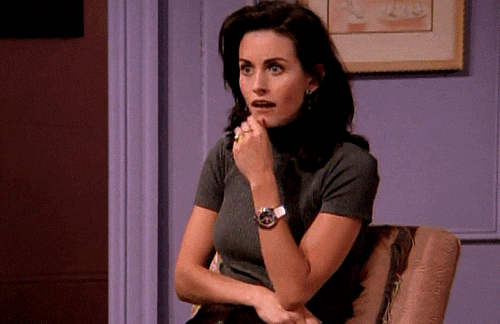 As wedding photographers, we are constantly striving to be sure you're always receiving the highest quality images & products we're capable of offering. And the only way this can happen is if we spend as much time as possible with & for you, creating an unforgettable & memorable experience for you & your significant other. Time is money & no one ever said weddings were easy (or cheap)!
3) Educated, Talented & Experienced
Y'all better take a seat for this one because it's about to get real (and a bit lengthy). If you own a camera, you are not a photographer. Plain & simple. Here's another way to look at it: I own a brand-new toolbox full of some of the BEST tools out there. Shoot, I even have my very own impact driver. BUT Y'ALL! Here's a reality check for me: I am, by NO means, a carpenter. I don't even meet the qualifications of a mere handyman! And I've learned how to accept that. My dad too (Thank the good Lord for him & his patience ha)!
There is absolutely no doubt in my mind that the technology we have at our fingertips nowadays is mind-blowing. It's quite astonishing actually. I'm a fan of whipping out my iPhone every now & then to snap a quick picture or two. It's quick & easy; and who the heck doesn't love conveniency! But when you're working in an industry that is non-stop & where mistakes cannot afford to take place, skimping out on a high-quality wedding photographer is a regret just waiting to happen for you. It's painful to say but truth hurts: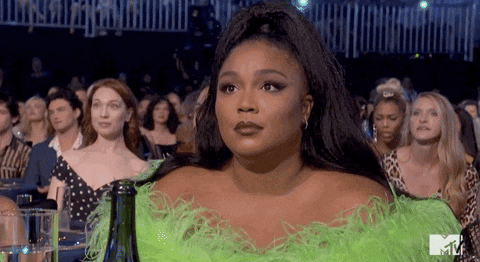 That photographer you're hesitant to book because of their price has most likely spent countless hours studying, researching, & growing in this field in order to stay on top of the "competition" surrounding them. Knowledge & experience are such vital tools in your photographer's "bag-of-tricks" and they're constantly investing in both of these for each & every client they come across. And all of that comes with a price if you want you want to benefit from it too. Plus, who the heck wants to add onto the stress of wedding day, being unsure if the person they've hired to capture all of those intimate moments even has the capability of handling hiccups throughout the day should anything happen?! #NotThisGuy
4) Owning a small business is hella expensive y'all fr fr
While multi-million dollar companies like Target & Chick-Fil-A (the best; fight me) have their own departments for handling things like taxes, expenses, budgeting, payroll, etc. your wedding photographer is doing ALL of that on their own PLUS about 100 other things that make any business run "smoothly." And when things get super fun & crazy, we're having to hire our own accountants to keep track of it all. And have you SEEN the cost of health insurance nowadays?! Don't even get me started! Ha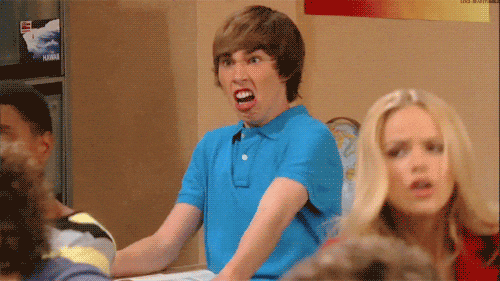 Plus with most weddings, a second-shooter is usually present, helping capture those moments happening on the "side-lines" & helping to make sure your timeline flows smoother than a smoothie at Tropical Smoothie (say that 5x fast haha). And trust me, they want to get paid too!
Not to mention all of those online subscriptions like website software, online gallery services, business insurance & the "not-so-fun" aspects of business life people don't get to see that require renewal every year. And equipment. Heaven help any photographer that accidentally breaks/misplaces a piece of their equipment, whether it's their actual camera body, lenses, or drone! Their equipment plays a MAJOR role (obviously) in their business & keeping these items maintained, cleaned, & up to date for one of the biggest days in your life is not cheap by any means. Them bills got me feelin' like: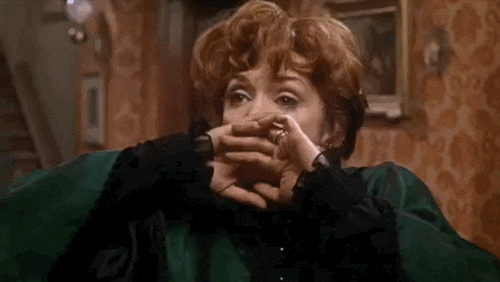 5) We are REAL people who want REAL relationships with each couple we celebrate with
If you've made this far 1) I'm impressed and I applaud you & 2) you've arrived to the most genuine, heartfelt, and last point of them all (probably).
Weddings are one of the biggest milestones in life & if the struggle is hardcore for you with who to hire to photograph it, whether you're basing the decision off of cost, experience, package upgrades/products, WHATEVER it is, you should always find someone you have a connection with. No matter what.
Creating a personal relationship with the one vendor who will literally be in contact with you from the very beginning until well beyond the end is such an important "service" to look for. It's also a service that is priceless. Wedding photographers (among other types of photographers) STRIVE to make every aspect of this exciting journey as memorable as possible for you! Unless you're a weirdo, no-one wants a stranger at their wedding. Why would your photographer be anything less than a friend by the time your big day arrives?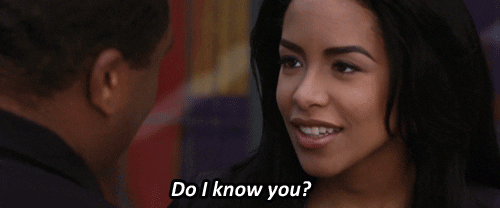 And in most cases, this new found friendship lasts well beyond the final dance of the night! A well-priced photographer who is serious about your wedding will make it a point to build that "trust" and relationship with you from the very beginning. Not only are you investing in images that'll last throughout generations, you're investing in a friendship you''ll come to appreciate before, during, & after your wedding.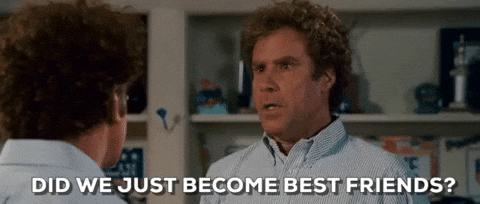 Alas, when it's all said & done, the decision of choosing your wedding photographer ultimately remains up to you & what you're desiring/looking for. Anyone can go out & advertise "cheap & affordable" wedding photography services to you BUT remember, it's the ones who have the character, passion, talent, drive, & experience you're going to enjoy for a lifetime, well beyond your "I Do's."
And that, my friend, is why wedding photography is so expensive.